Calendar
Date D.M.Y
Time
Event
11.02.2018
12:00 - 2018-02-11 15:00
Fastelavn - Danish Costume Party for Children
21.02.2018
17:00 - 2018-02-21 20:00
Dinner Meeting with Maris Kucinskis, Prime Minister of Latvia
Dear DCCL Members,

American, British, Canadian, Danish, Netherlands, Norwegian, Swiss, Swedish, Irish, Finnish and German Chambers of Commerce kindly invite you to a dinner with Māris Kučinskis, Prime Minister of Latvia. The event will take place on February 21, 18:00 (registration and reception from 17:00) at Radisson Blu Latvija Conference & SPA Hotel, Alfa room.

This event will serve as a forum for discussion about issues that are relevant to the foreign investor community and provide a unique networking platform with 11 biggest foreign chambers.


read more...

14.03.2018
18:00 - 2018-03-14 19:00
Annual General Meeting of the DCCL
The meeting is followed by a buffet dinner.
DCCL is a Member of: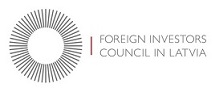 ..
Danish Institutions in Latvia:
....