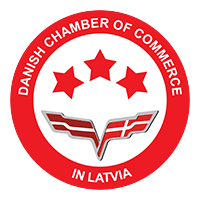 WELCOME TO THE DANISH CHAMBER OF COMMERCE IN LATVIA
News and Activities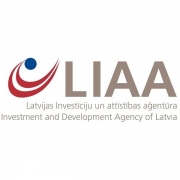 Hereby you are invited to a seminar with Mr. Andris Ozols, Director of the Investment and Development Agency of Latvia (LIAA), who will introduce participants to the existing support mechanisms provided by LIAA in the area of investment attraction, innovation and export promotion! The seminar is organized jointly by the Danish and Norwegian Chambers of Commerce in Latvia.
"Dansk gløgg og æbleskiver" - get the taste of Danish Christmas feeling! For DCCL Members only.
Past Activities
The Traditional Danish Mortensaften is to be held at a new and unusual location at the Clarion Collection Valdemars Hotel in Riga. The preparation of the special dinner will be supervised by a Dane - Lennart Rasmussen - Lagnehag - a professional and experienced kitchen Chef in the past and current General Manager of the hosting Hotel.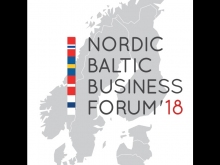 Dear DCCL Members and Friends, The 5th Nordic Baltic Business Forum takes place on Thursday October 4 from 14:00 in Spīķeru koncertzāle. The Forum is organized by the Norwegian, Swedish, Finnish and Danish Chambers of Commerce in Latvia with the aim of providing a business platform for Nordic influence, new perspectives and professional networking with other executives of Nordic Baltic companies.
"5G Techritory - Baltic Sea Region 5G Ecosystem Forum" is taking place in Riga on September 27-28, 2018 gathering around 70 speakers from Europe, Asia and USA. The Forum includes high level business and political discussions on the latest 5G global deplyment, also on how to trn 5G visions into real business models etc. The Forum consists of plenary sessions and parallel working sessions with a spceial focus on Smart City, Smart Mobility, Smart Healthcare and Industry 4.0. and many more exciting inspirational talks and social event.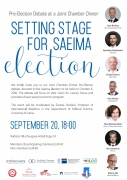 Hereby You are invited to a Pre-Election Political Debate at a Joint Chamber Dinner taking place on September 20, 2018 at 18:00 at the RadissonBlu DAUGAVA Hotel. Leaders of the political parties will be giving their view on different issues in order to convince You why they are the best to be voted in to Saeima. More information in the invitation below.
Danish Chamber of Commerce in Latvia, Pils iela 11, Rīga, LV 1050, Latvia;
e-mail: dcc@dcc.lv, ph.: +371 22002977., fax: +371 67167635
Created by
MB Studija
»