Gløgg og æbleskiver på vandet!

2022.12.08 16:00 - 2022-12-08 18:00 Daugava River, Riga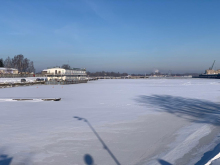 Mulled wine and Danish pancake balls "on the rocks". Sorry, not on the rocks, just on the water! Have you ever tried that?! If not - it will be a new experience for you with the opportunity to see how business can be run from a boat office on the Daugava River. Poul Mejer, Bubblebee Industries SIA is hosting the event. All members are very welcome!