AE Partner has joined the DCCL

2023.01.18 13:32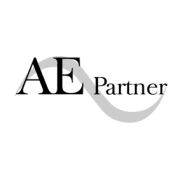 We are pleased to announce – that AE Partner has joined the Danish Chamber of Commerce in Latvia (DCCL) as a gold member. AE Partner has joined DCCL, thus not only extending its network of contacts but as well exchanging actual business topics, experiences, and know-how with professionals, who are with similar backgrounds and common interests in Latvia, even more - joining social events connecting members on a more informal level and developing a long-term business relationship.
AE Partner is a manufacturer of high-quality automation systems with the design and production of electrical panels.
When it comes to high-quality automation systems, they are in the front row of the leading manufacturers. AE Partner is leader within the field of business solutions that make a difference and provide a full work circle, from planning to delivery.
AE Partner experience helps to provide their panels and automation systems for customers in more than 45 countries worldwide. Customers use AE Partner products in manufacturing and industries from food processing to marine.
The production site of AE Partner is in Liepaja, Latvia, and its Branch Office – is in Ry, Denmark.