Flashback

2020.05.01 00:00 - 2020-05-01 00:00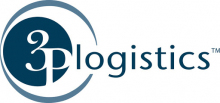 3p logistics SIA (3PL) has joined our network of the Danish Chamber of Commerce in Latvia. The Danish transport & logistics group "3P Logistics" was established in Denmark in 2005. The Latvian head office of 3PL was opened in 2015. The Group´s main activities are air freight, sea freight, warehouse solutions, project shipments and East/West distribution and logistics. The major shareholder in the group is the Danish businessman Paw Kristensen, and the local shareholder in the Baltics - Vilmantas Ladyga of Lithuanian origin. 3PL has become a strong and successful brand in the sector of global transport and logistics, owning several offices across the Europe over the past years.
Paw Kristensen, CEO and major shareholder: "3PL celebrates 15 years in business in April, 2020. I am most happy and proud about the international business achievement we have made over the years. I am very proud of our strong development in the Baltics and Eastern Europe. To run a company in your home country, in my case in Denmark, that's manageable - but running and building an international company is a completely different story. And I can with a confidence say – we have done a pretty good job!"
About 3PL Group:
* Established in 2005 in Kolding, Denmark
* Baltic head office in Vilnius, Lithuania
* Offices in Scandinavia, Lithuania, Estonia, Latvia, Poland and South East Europe
* 65 employees
* Agent offices in Asia, USA, Middle East, Australia, Africa and Europe
Within the Danish Chamber of Commerce in Latvia 3PL is represented by Valdemaras Vaiciunas, Latvia Office Manager of 3PL. www.3pl.dk.